Apple iPhone SE - 16GB 64GB - Factory GSM Unlocked (AT&T / T-Mobile) Smartphone
Buy Now
Item condition: Seller refurbished
Free shipping
Store Home View Our Listings Bookmark Us Contact Us SamsungAppleBeatsVideo GamingAndroid DevicesUnlocked Cell PhonesTablets MENU Store Categories Samsung Apple Beats Video Gaming Android Devices Unlocked Cell Phones Tablets Store Support Home About Us Policies View All Listings Bookmark Us Feedback Newsletter Contact Us Store Categories Samsung Apple Beats Video Gaming Android Devices Unlocked Cell Phones Tablets FREEShipping FREEReturns (USA) Contact Usfor expert help Apple iPhone SE - 16GB 64GB - Factory GSM Unlocked (AT&T / T-Mobile) Smartphone Click Thumbnails to Enlarge Seller Notes ManufacturerApple SKUSP-IPHONESE-SRF Warranty60 Day Seller Warranty NotesItem Is In Good Condition (7 Out Of 10) Phones are 100% Functional. This item will not be in the original packaging and includes Brand New Non OEM MFI certified power cable and UL approved power adapter. Fully functional with T-Mobile, AT&T, Jolt Mobile, Cricket Wireless, Go Smart Mobile, Metro PCS, Mint Mobile, Speed Talk, and other GSM Networks. Sprint, Verizon, Boost and Virgin Mobile will NOT work with this phone. 60 days seller warranty included. It has been fully tested and is in excellent working order. Device will show signs of wear like scratches, scuffs, and minor dents. Product Description Apple iPhone SE A big step for small Welcome to iPhone SE, the most powerful 4‑inch phone ever. To create it, we started with a beloved design, then reinvented it from the inside out. The A9 is the same advanced chip used in iPhone 6s. The 12‑megapixel camera captures incredible photos and 4K videos. And Live Photos bring your images to life. The result is an iPhone that looks small. But lives largeBeloved design. Now with more to love.iPhone SE takes an incredibly popular design and refines it even further. Crafted from bead-blasted aluminum for a satin-like finish, this light and compact phone is designed to fit comfortably in your hand. A brilliant 4‑inch** Retina display makes everything look vibrant and...
Popular Video
iPhone SE 2 - Latest Update 2018 !!!
The Apple iPhone SE has released in March 2016, Introducing new iPhone SE 2 or SE2 2018 Latest Update, Leaked Design, introduction concept trailer With Phone Specifications and Characteristics,...
Latest News
What people are saying
Sketchy Rumor Claims 'iPhone SE 2' Could Feature a Glass Back and Support Wireless Charging https://t.co/YBFo9dCLsR… https://t.co/DoycKGONQS
09.01.2018 - @MacRumors
'Made In India' iPhone SE 2 Could Sport Glass Back, Wireless Charging #applenews https://t.co/An4LP91P9R
09.01.2018 - @iDropNews
Glass back will reportedly enable iPhone SE 2 wireless charging https://t.co/7t0fT3cA9n
09.01.2018 - @Pocketnow
Our Gallery
Apple iPhone SE 64GB Factory Unlocked (CDMA + GSM) iOS WiFi Mobile Smartphone
VIEW THIS ITEM
Item condition: New
Ended: May 13, 02:28 PST
Free shipping
Product InformationThis space-grey unlocked Apple iPhone SE features a powerful dual core processor as well as 64GB of storage space and 2GB of RAM. The compact design includes a 4-inch screen, while the phone is also wifi, Bluetooth and 4G compatible, providing a range of connectivity options. It includes a 12MP resolution camera, a USB 2.0 connector and GPS and NFC to match with other digital devices. ​ Product IdentifiersBrandAppleFamily LineApple iPhoneModelSENetworkUnlocked TypeSmartphone Key FeaturesStorage Capacity64GBColourSpace Grey/Silver/Pink/GoldNetwork TechnologyCDMA / EVDO Rev. A, GSM / EDGE / UMTS / HSPA+ / DC-HSDPA / LTE, TD-LTE, TD-SCDMAStyleBarOperating SystemApple iOSCamera Resolution12.0MP MemorySupported Flash Memory CardsBuilt-In Memory BatteryBattery TypeLithium IonBattery Capacity1624 mAhBattery Talk TimeUp to 840 minBattery Standby TimeUp to 240 hr DisplayDisplay TechnologyRetinaScreen Size4" Other FeaturesTouch ScreenYesBluetoothYesDigital CameraYesGPSYesQWERTY Physical KeyboardNoEmail AccessYesInternet BrowserYesSpeakerphoneYes DimensionsHeight123.8 mmDepth0.76 mmWidth58.6 mmWeight Warranty:1. This product has a one-year warranty. Buyers must contact us to send the defective items back for exchange within the warranty period.2. Our warranty does not extend to any products that are physically damaged or that are not under normal operating conditions as a result of misuse or improper installation on the buyer/user's part. 3. Defective products must be returned within 30 days from the RMA issuing date. For all return products customers MUST contact us for the returning address. Payment: We only accept payment from PayPalCash and Cheque is not accepted Shipping: 1. Your order will be shipped within 1-2 business days once we receive your payment. 2. We do not ship on weekend or public holidays.3. Our Warehouse is Located in US4. Local Pick up is NOT Available. Return:1.Please notify us within 30 days after item received. 2.Unwant product...
Popular Video
iPhone SE 2 rumored to come with GLASS back and wireless charging!
Rumors are coming out of India and China, concerning an update to the current iPhone SE device, with a glass back, A10 processor, 12-megapixel rear camera, and 2 gigabytes of RAM. -- Our video...
Latest News
What people are saying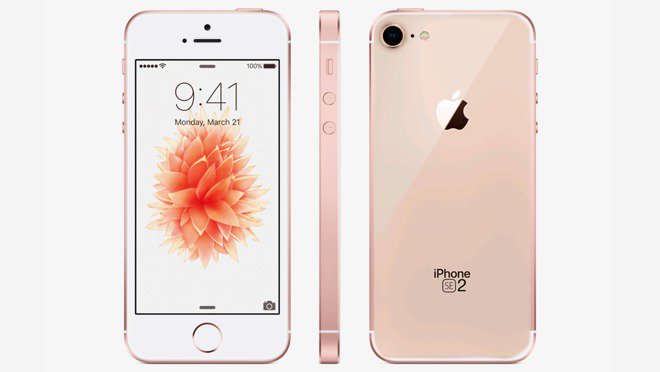 RT @appleinsider: Video: Next generation iPhone SE 2 may have a glass back for Qi charging https://t.co/oVbK9wAvqN https://t.co/cnNt7xxsLy
10.01.2018 - @kmobdagod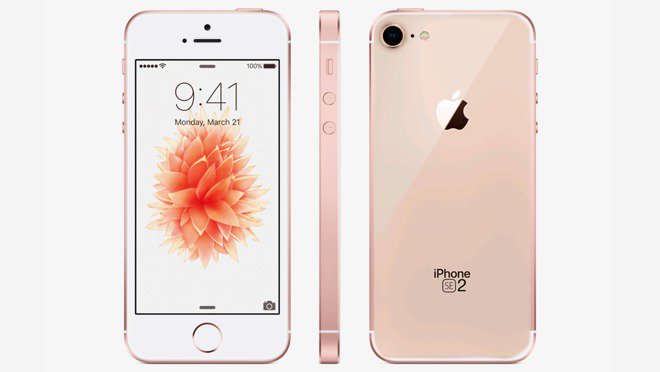 RT @appleinsider: Video: Next generation iPhone SE 2 may have a glass back for Qi charging https://t.co/oVbK9wAvqN https://t.co/cnNt7xxsLy
10.01.2018 - @XxtrasparK
@ZaP__bOy @JonnoPlaysCoC And all others 6 series will be latest update with iOS 11. Or iOS 12. Same as the 5 series… https://t.co/hPNcROCeaq
10.01.2018 - @GangFsu
Lot 2 Near Mint Apple iPhone SE - 16GB - Space Gray (Unlocked) (CDMA + GSM)
VIEW THIS ITEM
Item condition: Used
Ended: May 20, 17:11 PST
Free shipping
APPLE IPHONE SE Overview: 4.0-inch Retina display A7 chip with M7 motion coprocessor Touch ID fingerprint sensor 8MP iSight camera with True Tone flash and 1080p HD video recording Color: GRAY Condition: Near Mint Carrier: VERIZON, AT&T, T-MOBILE ....OVERSEA Package included: Phone and Charger Condition Guide Table for Phone New Brand new. Phones have never been used. Excellent/Mint Phones have been used with extremely minor of any noticeable marks. Near Mint Phones have been used with some minor of any noticeable marks. Good Phones show signs of use with minor scratches or scuffs. Average/Fair Phones show some scratches, scuffs on the screen and /or housing. Imperfections on the screen will not restrict visibility when powered on. Poor Phones show evidence of heavy wear, such as deep scratches, large scuffs.
Our Gallery
Popular Video
iPhone SE 2 Is Happening!
The iPhone SE 2 or 2018 SE Is Happening! Latest Leaks & Rumors, Launching in 2018! iPhone X Plus Leaks: https://youtu.be/NWNAA98DSN8.
Latest News
Apple's 2018 iPhone Lineup May Include Second-Generation iPhone SE
02.01.2018 -
Mac Rumors
In addition to a new version of the iPhone SE, TrendForce says new flagship iPhones in 2018 will include improved Face ID, more memory, and AMOLED displays for two models, in line with previous 2018 iPhone rumors we've heard pointing towards a second...
Apple Loop: New iPhone Leak Reveals X2 And X Plus, Tim Cook's Leadership Problem, iMac Pro's Secrets
06.01.2018 -
Forbes
Taking a look back at another week of news from Cupertino, this week's Apple Loop includes CEO Tim Cook's lack of response to the throttled iPhone debacle, 2018's iPhone portfolio leaks with iPhone X2, X Plus and SE2 details , how to rebuild trust...
Useful Links