Apple iPhone 6S PLUS 16GB 32GB 64GB 128GB (UNLOCKED) Rose Gold Silver Gray *NEW*
Item condition: New
Ended: Aug 5, 17:45 PST
Free shipping
Apple iPhone 6S PLUS - 16GB / 32GB / 64GB / 128GB (UNLOCKED) Rose Gold Silver Gray Cosmetic ConditionNew in Box with all accessories. Overstock items will not have factory warranty.We provide you with 30 Days Warranty CompatibilityThis is a Dual Band Phone which means it works on CDMA & GSM Bands. CDMA will work on VERIZON only and GSM it works on AT&T / T-Mobile and all other GSM Networks Worldwide. This phone is NOT Compatible with Sprint or Tingo Wireless. Buyer is responsible to check with their Cell Phone Provider to Make sure what band they use. Package ContentsWhat's Included:Apple iPhone 6S PLUS - 16GB / 32GB / 64GB / 128GB (UNLOCKED) Rose Gold / Gold / Silver / GraySync CableWall AdapterEarpods included.Sim Card is NOT includedShippingWe offer FREE SHIPPING and ONE DAY handling time! We process and ship orders every business day, Monday through Friday, from our California shipping facility. We do not ship on weekends or holidays. Any order placed on Friday, Saturday or Sunday will ship Monday morning. At this time. Please be sure to provide us with an accurate physical address. Failure to provide an accurate physical address will result in a delay in your shipment.Return PolicyWe want all of our customers to be satisfied with their items. We inspect and fully test each item that we sell. However, mistakes do happen and there may be issues when you receive your item. Don't worry, we're here to help. We encourage our customers to inspect their items physical and functional condition upon receipt to ensure that it conforms to the description of the item purchased and let us know in the first 3 days. All returns require a Return Merchandise Authorization Number (RMA#). Please contact us to receive your RMA # before returning an item. Please note that unauthorized returns will not be accepted. Once approved for a return, you will receive an email with return instructions and in some cases, a prepaid return label. Please note that: All returns will be...
Popular Video
Apple iPhone 6s Plus Review
Apple's iPhone 6s Plus is a big, big phone, but we're big, big reviewers, so it turned out we're more than capable of handling this cutting-edge machine of next-gen silicon and forward-looking...
Latest News
What people are saying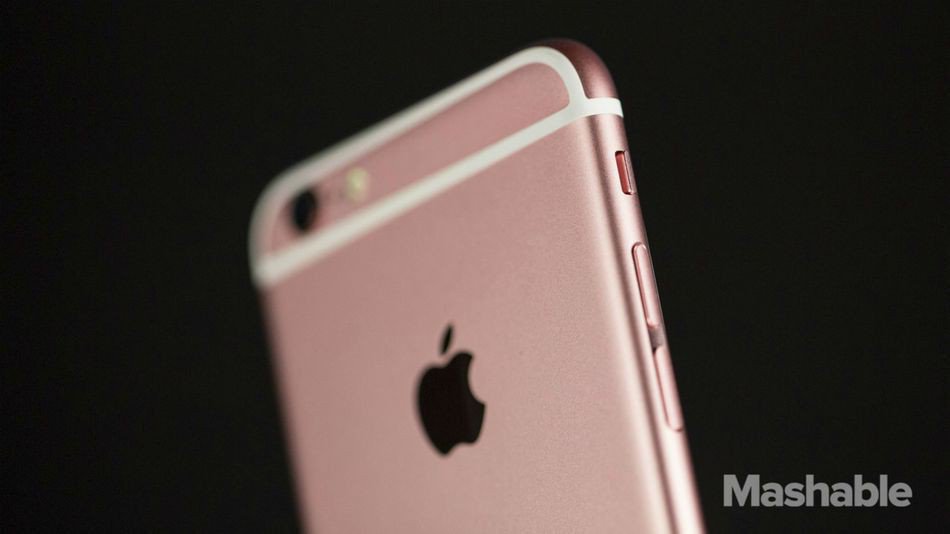 Apple may start replacing iPhone 6 Plus models with the iPhone 6S Plus https://t.co/Bkt8Tik4Ln https://t.co/BpYW8HhPTq
23.01.2018 - @mashable
Apple May Replace Some iPhone 6 Plus Models Needing Whole-Device Repairs With iPhone 6s Plus Through March… https://t.co/eRmQvZAzFF
19.01.2018 - @MacRumors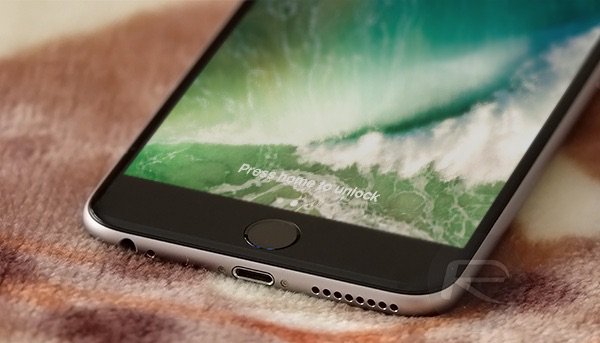 Apple Is Currently Replacing Faulty iPhone 6 Plus Units With iPhone 6s Plus For Free https://t.co/oLcA4jr63A https://t.co/OwvSla4LOG
22.01.2018 - @RedmondPie
Our Gallery
Apple iPhone 6s Plus 16GB 32GB 64GB 128Gb Factory Unlocked AT&T Verizon Sprint
Item condition: Seller refurbished
Ended: Aug 28, 02:47 PST
Free shipping
--> Music Film & TV Games Books Tech Toys Apple iPhone 6s Plus 16GB 32GB 64GB 128GB - Smartphone Silver / Space Grey / Gold / Rose Gold Unlocked or on a network of your choice: AT&T, T-Mobile, Verizon, Sprint Item Description: Refurbished Pristine - This is an exceptional product showing no signs of use, it has been fully tested and is in excellent working order. Refurbished Very Good - This product is in very good cosmetic condition and although there may be some light signs of use, the item has been fully tested and is in excellent working order. Refurbished Good – This product will show moderate signs of wear and tear, the item has been fully tested, restored to factory settings and is in excellent working order. You're getting a great device at a great price!The item doesn't include original box. Bottom text--> Whats in the package? Free 1 year return to base warranty for manufacturing defects USB Charging Cable Used Phone Bottom text--> Please note – unit only, does not include any accessories or original box. --> Delivery & Returns FAQs Contact Us About Us
Popular Video
iPhone 6s Plus Review: The Best S Model Yet
This is the new iPhone. 2015 being an S year, it's a lot like the old iPhone – but with a new operating system and the biggest interface uprade in Apple's history, this year's iPhone...
Latest News
Apple iPhone 6s PLUS - (Unlocked) - Choose Size/Color
Item condition: Manufacturer refurbished
Ended: Aug 10, 11:07 PST
Free shipping
Home About Us Feedback Shipping Contact Us Menu Categories Apple Samsung LG Google Huawei Motorola Nokia HTC Amazon ZTE Accessories Tablets Other Apple iPhone 6s PLUS - (Unlocked) - Choose Size/Color Click Thumbnails to Enlarge Product description Product Specifications Model iPhone 6s Plus CarrierUnlocked IncludedGeneric cardboard box, USB cable, wall charger iPhone 6s PLUS: A 5.5-inch Retina HD display with 3D Touch. 7000 series aluminum and stronger cover glass. An A9 chip with 64-bit desktop-class architecture. All new 12MP iSight camera with Live Photos. Touch ID. Faster LTE and Wi-Fi. Long battery life and iOS 10 and iCloud. All in a smooth, continuous unibody design. This device is compatible with most major carriers. Payments Feedback Shipping Returns About Us Payments We accept secure payment by PayPal, Visa, Discover, Mastercard and American Express. Feedback We are extremely proud of our feedback. Feel free to browse it for a sense of how we conduct business. Shipping We strive to ship as quickly as possible, which is generally within one business day. Since our operations are open 9am-5pm, M-Fr, that means there could be a minor delay from the time you place an order, to the time we ship. We provide free First Class shipping on all purchases, which has an estimated delivery period of 4-6 business days. Upgraded (extra fee) shipping options include Priority, which is approximately 2-4 business days and 2 day UPS air. Please note that if you choose UPS service, the package will be delivered on your doorstep unless you choose to enable "signature required." If you are not available to sign, the package will be kept at a nearby authorized pickup location such as a UPS store. You can generally find the shipping choices at checkout. If you have trouble finding the shipping service you want, please contact us and we can work out pricing/availability. Please keep in mind that we can only control how fast we process your order and hand it off to the carrier....
Our Gallery
Popular Video
Apple iPhone 6s Plus Unboxing and First Hands On Look 3D Touch - iGyaan 4K
We finally unbox the iPhone 6S Plus . It launches in India on 16th October : PreOrder on Amazon.in iPhone 6s : http://1gn.in/AMZiphone6s Prebook iPhone 6s Plus : http://1gn.in/iPhone6spl Hit...
Latest News
Apple's New iPhone X Design Will See A Beloved Feature Cancelled
24.01.2018 -
Forbes
Unfortunately 3D touch has remained somewhat of a novelty. Although the 6S, 6S Plus, 7, 7 Plus, 8, 8 Plus, and X handsets all shipped with the interface, it is impossible to back port the feature to the older and cheaper handsets. As the likes of the...
How to Replace Your iPhone 6 Plus Battery Without Apple's Help
11.01.2018 -
Lifehacker
If you're still using an iPhone 6 Plus, chances are your battery life is pretty terrible. The lithium batteries that power almost all our technology wear down over time, leaving most people with three options: replace the battery, buy a new device, or...
Useful Links