Apple iPhone 6s Plus 16GB 32GB 64GB 128Gb Factory Unlocked AT&T Verizon Sprint
Item condition: Seller refurbished
Free shipping
--> Music Film & TV Games Books Tech Toys Apple iPhone 6s Plus 16GB 32GB 64GB 128GB - Smartphone Silver / Space Grey / Gold / Rose Gold Unlocked or on a network of your choice: AT&T, T-Mobile, Verizon, Sprint Item Description: Refurbished Pristine - This is an exceptional product showing no signs of use, it has been fully tested and is in excellent working order. Refurbished Very Good - This product is in very good cosmetic condition and although there may be some light signs of use, the item has been fully tested and is in excellent working order. Refurbished Good – This product will show moderate signs of wear and tear, the item has been fully tested, restored to factory settings and is in excellent working order. You're getting a great device at a great price!The item doesn't include original box. Bottom text--> Whats in the package? Free 1 year return to base warranty for manufacturing defects USB Charging Cable Used Phone Bottom text--> Please note – unit only, does not include any accessories or original box. --> Delivery & Returns FAQs Contact Us About Us
Popular Video
Apple iPhone 6s Plus Review
Apple's iPhone 6s Plus is a big, big phone, but we're big, big reviewers, so it turned out we're more than capable of handling this cutting-edge machine of next-gen silicon and forward-looking...
Latest News
What people are saying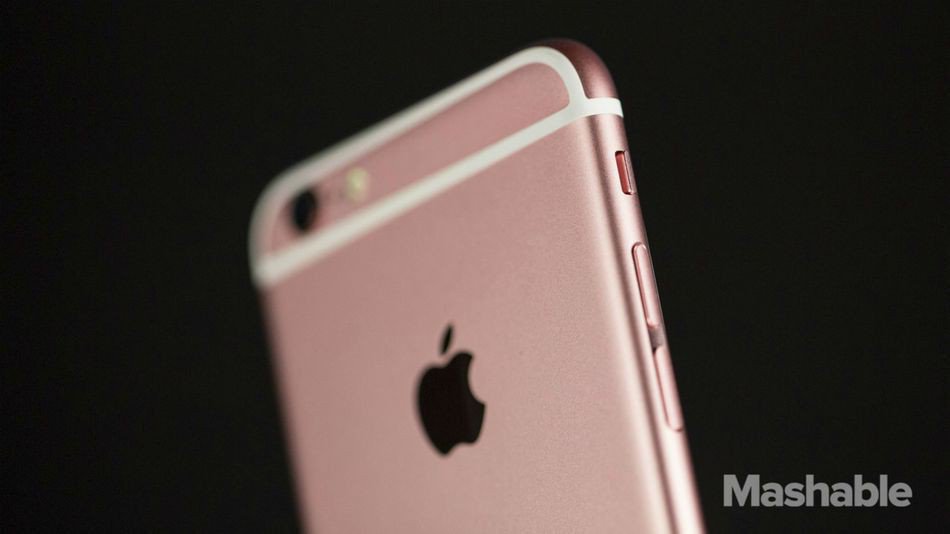 Apple may start replacing iPhone 6 Plus models with the iPhone 6S Plus https://t.co/Bkt8Tik4Ln https://t.co/BpYW8HhPTq
23.01.2018 - @mashable
Apple May Replace Some iPhone 6 Plus Models Needing Whole-Device Repairs With iPhone 6s Plus Through March… https://t.co/eRmQvZAzFF
19.01.2018 - @MacRumors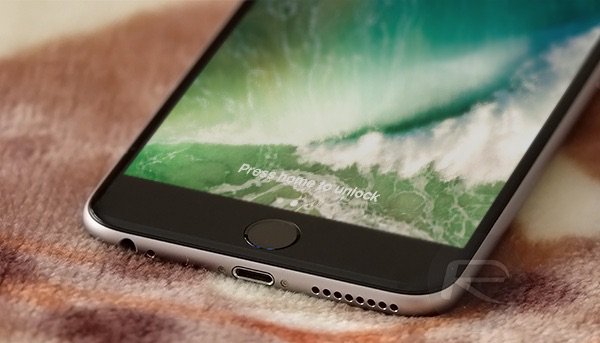 Apple Is Currently Replacing Faulty iPhone 6 Plus Units With iPhone 6s Plus For Free https://t.co/oLcA4jr63A https://t.co/OwvSla4LOG
22.01.2018 - @RedmondPie
Our Gallery
Apple iPhone 6s Plus 16GB 64GB 128GB
Item condition: Seller refurbished
Free shipping
Certified Smartphones. Ferociously low prices.Apple iPhone 6s 4G LTE Smartphone Excellent deal on the iPhone 6s! The 6s has a 4.7" screen and tons of features! Choose your model, carrier, color, and condition! Package Includes * Apple iPhone 6s (you choose!) * Color (you choose!) * Carrier (you choose!) * Capacity (you choose!) * OEM Apple USB Lightning Cable * OEM Apple Wall Charger Cube * 60 Day Warranty Satisfaction Guaranteed! Compatibility Note SIM cards are not included except for the Straight Talk and Total Wireless version which come with the SIM card and a setup guide. Compatibilty. Factory Unlocked: Works with all GSM and CDMA carriers. Verizon/ATT/TMobile/Sprint: Work for listed carriers + their MVNOs. Straight Talk or Total Wireless: Includes 4G LTE SIM card and our custom set up guide. Condition. Choose your condition! See "condition guide" image below for details on each of our cosmetic grades. Regardless of which you choose, all items are fully tested by our team and are guaranteed to work perfectly. Warranty. Industry leading 60 day warranty which covers any functional issue with the phone which is not caused by drops, cracks, water damage. We also offer a 100% satisfaction guarantee. ShippingReturnsShippingReturns We ship same business day if ordered by 2:30PM Eastern! We know you're excited to receive your new purchase, so we get it out quickly. We ship by USPS Insured and tracked mail. Items typically arrive in 2-3 days from your purchase. We also offer expedited 1-2 day shipping and proudly ship to all 50 states including Hawaii and Alaska, PO Boxes, FPO and APO addresses. Our items are all tested before shipping and guaranteed to work. We offer a 60 day warranty with every sale. Our warranty covers all functional defects not caused by customer damage (water contact, drops, cracks). If there are any problems, we will quickly exchange the item for you or refund your purchase, whichever you prefer. See our other itemsCertified Smartphones....
Popular Video
iPhone 6s Plus Review: The Best S Model Yet
This is the new iPhone. 2015 being an S year, it's a lot like the old iPhone – but with a new operating system and the biggest interface uprade in Apple's history, this year's iPhone...
Latest News
Apple iPhone 6S PLUS+ *EXCELLENT Condition* | AT&T | T-Mobile | Unlocked (GSM)
Item condition: Seller refurbished
Free shipping
Product InformationThe Apple iPhone 6s PLUS+ runs on iOS. It has a 12 MP iSight camera with Focus Pixels and a 5 MP FaceTime HD camera with Retina Flash which lets you capture crystal clear images. You can store multimedia files on its memory space. Its 5.5-inch (diagonal) Retina HD display with a resolution of 1334x750 pixels is apt for watching movies and playing games. Features like fingerprint and proximity sensor, Near Field Communication, and Siri add to your convenience. This space gray smartphone is driven by the Apple dual-core A9 processor, which helps you to toggle between apps easily. The deice is sold as Software GSM Unlocked GSM Unlocked device will work with any GSM carrier AT&T, T-Mobile, Cricket, metroPCS, , Straight Talk, TracFone, International, and Any Other Carrier)A Refurbished product has been tested and passed for functionalityThe Phone may arrive in a generic brown or white boxThe device shows minimum signs of usage and will be in GRADE A Quality and may or may not have any scratches Product IdentifiersBrandAppleMPNMKTC2LL/AOther Relevant MPNsMKR32LL/A, MKRY2LL/A, MKTC2LL/AModel NumberA1688 (GSM)NetworkGSM UnlockedFamily LineApple iPhoneType Smartphone Key FeaturesStorage Capacity16GB, 32GB, 64GBManufacturer ColorSpace Gray, Rose Gold, Silver, Gold Network Generation2G, 3G, 4GNetwork TechnologyCDMA / EVDO Rev. A, GSM / EDGE / UMTS / HSPA+ / DC-HSDPA / LTE, TD-LTE, TD-SCDMABandGSM/EDGE 850/900/1800/1900 UMTS/HSPA+/DC-HSDPA 850/900/1700/1900/2100 LTE 1/2/3/4/5/7/8/13/17/18/19/20/25/26/28/29Camera Resolution12.0MPConnectivityBluetooth, NFC, WiFiMemory Card TypeSupported Flash Memory CardsBuilt-In MemoryBatteryBattery TypeLithium IonBattery Capacity1715 mAhBattery Talk TimeUp to 840 minBattery Standby TimeUp to 240 hrDisplayDisplay TechnologyRetina HD with 3D TouchScreen Size4.7"Display Resolution1334x750Color Depth24-bit (16.7 million colors)DimensionsHeight5.44 in.Depth0.28 in.Width2.64 in.Weight5.04 ozMiscellaneousRelease Date2015
Our Gallery
Popular Video
Apple iPhone 6s Plus Unboxing and First Hands On Look 3D Touch - iGyaan 4K
We finally unbox the iPhone 6S Plus . It launches in India on 16th October : PreOrder on Amazon.in iPhone 6s : http://1gn.in/AMZiphone6s Prebook iPhone 6s Plus : http://1gn.in/iPhone6spl Hit...
Latest News
Apple's New iPhone X Design Will See A Beloved Feature Cancelled
24.01.2018 -
Forbes
Unfortunately 3D touch has remained somewhat of a novelty. Although the 6S, 6S Plus, 7, 7 Plus, 8, 8 Plus, and X handsets all shipped with the interface, it is impossible to back port the feature to the older and cheaper handsets. As the likes of the...
How to Replace Your iPhone 6 Plus Battery Without Apple's Help
11.01.2018 -
Lifehacker
If you're still using an iPhone 6 Plus, chances are your battery life is pretty terrible. The lithium batteries that power almost all our technology wear down over time, leaving most people with three options: replace the battery, buy a new device, or...
Useful Links