Apple iPhone 6s Plus | 64GB | Gold | Fully Unlocked | Excellent Condition
Buy Now
Item condition: Manufacturer refurbished
Free shipping
VISIT OUR STORE iPhone 6S 4.7 inch iPhone 6S Plus 5.5 inch Technical information Finition Silver, Gold, Space grey and Pink Capacity 32 GB, 128 GB Weight and Dimensions iPhone 6 S 5.44 x 2.64 x 0.28 inch, 5.04 ounces Weight and Dimensions iPhone 6 S Plus 6.23 x 3.07 x 0.29 inch, 6.77 ounces Screen Retina HD display 4.7-inch or 5.5-inch (diagonal) widescreen LCD Multi-Touch display with IPS technology Chip A9 Camera 12-megapixel ƒ/2.2 aperture Optical image stabilization (iPhone 6S Plus only) True Tone flash HDR for photos Video Recording 4K video recording at 30 fps 1080p HD video recording at 30 fps or 60 fps Digital zoom up to 3x Slo-mo video support for 1080p at 120 fps and 720p at 240 fps Time-lapse video with stabilization Cosmetic grade We have invested heavily in creating a grading standard that carefully reviews each device. We ensure our grading system is consistent from device to device. We test 27 features! iCloud Account Sim Card Network Wi-Fi Display Rear Camera Front Camera Vibration Force Touch Touchscreen Earpiece Speaker Microphone Headphones Volume Down Volume Up Silent Switch Battery Health Home Button Power Button Charging Flash Gyroscope Accelerometer Magnetometer Barometer Proximity Sensor Content of the box Crystal box Lightning cable Charging plug SIM tool
Popular Video
Apple iPhone 6s Plus Review
Apple's iPhone 6s Plus is a big, big phone, but we're big, big reviewers, so it turned out we're more than capable of handling this cutting-edge machine of next-gen silicon and forward-looking...
Latest News
What people are saying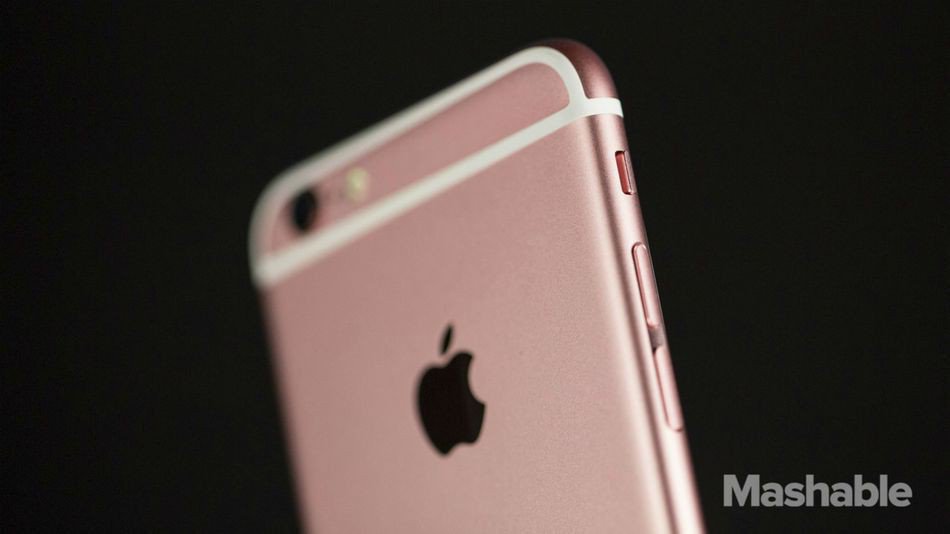 Apple may start replacing iPhone 6 Plus models with the iPhone 6S Plus https://t.co/Bkt8Tik4Ln https://t.co/BpYW8HhPTq
23.01.2018 - @mashable
Apple May Replace Some iPhone 6 Plus Models Needing Whole-Device Repairs With iPhone 6s Plus Through March… https://t.co/eRmQvZAzFF
19.01.2018 - @MacRumors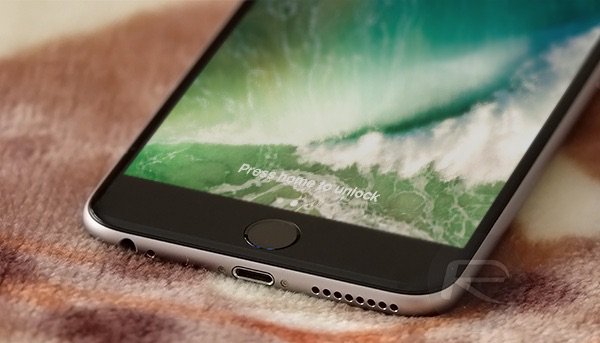 Apple Is Currently Replacing Faulty iPhone 6 Plus Units With iPhone 6s Plus For Free https://t.co/oLcA4jr63A https://t.co/OwvSla4LOG
22.01.2018 - @RedmondPie
Our Gallery
NEW Apple iPhone 6S PLUS (A1634, Factory Unlocked) - All Colors & Capacity
VIEW THIS ITEM
Item condition: New
Ended: May 19, 16:00 PST
Free shipping
30+ Quality inspection points 60 days warranty iso 14001 certified Home About us Contact Us Warranty Returns Shipping Menu Store Categories Apple iPhones Samsung Phones APPLE SAMSUNG Samsung Watches Apple iPads Individual Listings Cellphone Parts SPECIALS New Apple iPhone 6S Plus (A1634, Factory Unlocked) Detail Item Info: Each phone has Clean IMEI and ready for activation.BrandAppleFamily LineiPhone 6S PlusModelA1634Unlock StatusFactory UnlockedStorage Capacity16GB / 32GB / 64GB / 128GBWhat is Included:Apple iPhone 6S PlusOriginal Apple Wall AdapterOriginal Apple USB CableOriginal Apple HeadphonesRetail BoxSim tray openerManualWhat is NOT Included:SIM cardCompatible Networks:AT&TCricketT-MobileMetroPCSStraight TalkNet 10VerizonAll GSM & CDMA* networks worldwideNot Compatible With:SprintBoost *Its the buyer sole responsibility to ensure and check with his /her carrier of the compatibility of the device with his/her network 30+ Quality Inspection points Payments Immediate payment is required for all Buy-It-Now items. Please make sure that your shipping information is correct prior to submitting payment through eBay. Shipping address cannot be changed after payment is made. If you have any questions please email us directly through eBay. Feedback We at O&M Wireless are proud to stand behind the quality of our products. If you are happy with our products and services, we would highly appreciate your feedback to let us and our customers know the kind of quality and service we provide. In case you are not happy with your order, we offer 60 days warranty on all our products. Please contact us before leaving a feedback to allow us to make things right for you. This is our promise to you. Shipping Before completing your purchase, make sure your shipping address is correct. We are unable to make changes to the shipping address after payment is made, and will only ship to the address provided at checkout. Expedited Shipping: We know you want it fast! Free Shipping Orders...
Popular Video
iPhone 6s Plus Review: The Best S Model Yet
This is the new iPhone. 2015 being an S year, it's a lot like the old iPhone – but with a new operating system and the biggest interface uprade in Apple's history, this year's iPhone...
Latest News
Apple iPhone 6S Plus 16/32/64/128GB GSM UNLOCKED (AT&T T-Mobile) 4G Smartphone
VIEW THIS ITEM
Item condition: Seller refurbished
Ended: May 13, 07:19 PST
Free shipping
Product Info Apple iPhone 6S Plus 16/32/64/128GB GSM UNLOCKED (AT&T T-Mobile) 4G LTE Smartphone With 3D Touch, A9 chip, 12MP camera with Live Photos and optical image stabilization for stills and video, 5.5-inch Retina HD display, and so much more, you'll see how - with iPhone 6s Plus - the only thing that's changed is everything. Condition Description: This Item has been refurbished and is fully functional. The cosmetic condition of the item is overall good, it may show wear, such as scratches on the screen and body, and dings on the body of the phone. We consider the overall cosmetic condition of the phone to be 4 out of 5 stars. Carrier: This phone is GSM Factory unlocked. Will work with carriers that use a SIM card such as AT&T, T-Mobile and other worldwide GSM networks. No contract is required. Ready to be used with an existing service or a new one. Will NOT work with CDMA carriers such as Verizon, Pageplus and Sprint. What You Get: Apple iPhone 6s Plus - Color & Capacity of Your choice Usb Cable Terms & Sevices Shipping: All items that we offer are in stock and ready to ship. Our commitment is to process shipments promptly - within 1 business day of purchase. The free delivery option offered is standard (USPS First Class by default), with an estimate delivery of 1 to 5 bussines days, depending on your location. For a faster delivery please select from the expedited shipping options at checkout. Please note: no change of address will be possible after purchase. Customs: Every country has different customs rates and laws. This is the buyer's duty to the government. Customs is the international buyer's responsibility. Buyers should check with Customs in their country about any import tax/duties/customs fee/carrier fee before buying. Return Policy - Warranty: Return policy: Your satisfaction is very important for us, therefore you can return your order within 30 days of purchase for a full refund, no questions asked. Simply send us a message through eBays...
Our Gallery
Popular Video
Apple iPhone 6s Plus Unboxing and First Hands On Look 3D Touch - iGyaan 4K
We finally unbox the iPhone 6S Plus . It launches in India on 16th October : PreOrder on Amazon.in iPhone 6s : http://1gn.in/AMZiphone6s Prebook iPhone 6s Plus : http://1gn.in/iPhone6spl Hit...
Latest News
Apple's New iPhone X Design Will See A Beloved Feature Cancelled
24.01.2018 -
Forbes
Unfortunately 3D touch has remained somewhat of a novelty. Although the 6S, 6S Plus, 7, 7 Plus, 8, 8 Plus, and X handsets all shipped with the interface, it is impossible to back port the feature to the older and cheaper handsets. As the likes of the...
How to Replace Your iPhone 6 Plus Battery Without Apple's Help
11.01.2018 -
Lifehacker
If you're still using an iPhone 6 Plus, chances are your battery life is pretty terrible. The lithium batteries that power almost all our technology wear down over time, leaving most people with three options: replace the battery, buy a new device, or...
Useful Links