Huawei Nexus 6P H1511 128GB Unlocked GSM
Item condition: Seller refurbished
Ended: Aug 9, 15:19 PST
Free shipping
Smart Phones Tablets Video Gaming Portable Audio Portable Accessories All Categories Huawei Nexus 6P H1511 128GB Unlocked GSM Description Manufacturer Huawei SKU SP-NEXUS6P-128GB-SRF Condition Seller refurbished Note 100% WORKING CONDITION, 60 DAYS SELLER WARRANTY, Fully functional with T-Mobile, AT&T and other GSM networks .GENERIC ACCESSORIES INCLUDED , Refurbished by the Manufacturer's AUTHORIZED OFFICIAL Refurbishment facility. The device has noticeable scratches Warranty 60 Day Seller Warranty Return Policy Please check Returns Tab below Specification Product Description The Nexus 6P is the new phone from Google with Android 6.0 Marshmallow. The 6P features a 5.7" WQHD AMOLED display with 518 pixels per inch and a camera that takes beautiful photos in all light conditions. It's crafted from aeronautical-grade aluminum and precision engineered for optimal comfort and performance. The new Nexus sports the curves and contours of a machine built for turning heads. Diamond chamfers encircle its edges, and the new visor on the back of the device accents the low-light-loving, 12.3 MP, sapphire- crystal Lens camera. Shipping Your item will ship within 24 hours (Mon-Fri) of your cleared payment. Items will be shipped to the shipping address you specify via Paypal only. We are NOT able to change the shipping address once payment has been made. A tracking number will be provided once your item has shipped. Domastic Buyers No shipping to PO BOX and APO addresses for items with value higher than $200. Shipping to PR, AK, HI is NOT free! Please contact us for price inquiry. International Buyers International buyers please note: Import duties, taxes and charges are not included in the item price or shipping charges. These charges are the buyer's responsibility. Please check with your country's customs office to determine what these additional costs will be prior to bidding/buying. Payment We require immediate payment. We accept all major credit cards through PayPal...
Popular Video
Nexus 6P Review!
Review of Google's Android 6.0 flagship: Nexus 6P Nexus 6P Camera samples: http://www.mkbhd.com/2015/10/13/9523341/nexus-6p-5x-impressions-video-mkbhd-reviews Dat wallpaper: http://i.imgur.com/d3...
Latest News
What people are saying
Get the Pixel 2's portrait mode on your first-gen Pixel phones, Nexus 6P, and Nexus 5X with this mod [APK Download]… https://t.co/HPFJ0W2WTS
01.01.2018 - @AndroidPolice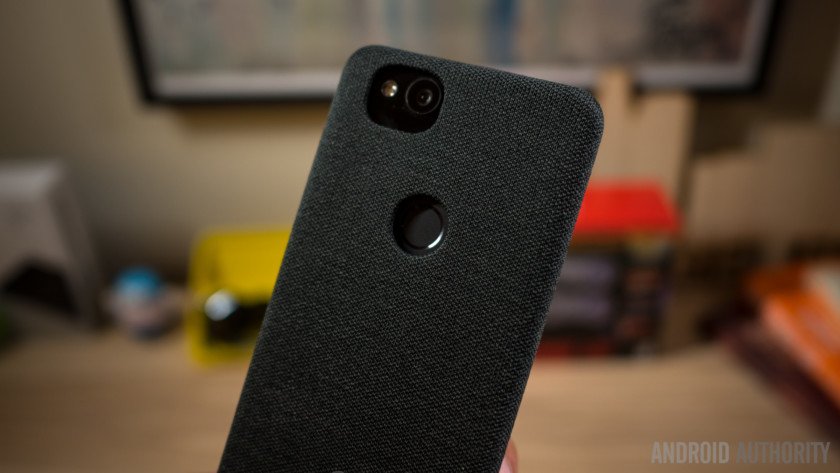 Pixel 2 Portrait Mode gets ported to Nexus 5X, 6P, original Pixels and more https://t.co/xBlTRVFtKV https://t.co/BEMjS47k63
02.01.2018 - @AndroidAuth
Here's how you can get portrait mode on the Pixel, Nexus 6P, and 5X https://t.co/1PnDECb4oy
01.01.2018 - @androidcentral
Our Gallery
Nexus 6P A1 - 32/64/128GB - Graphite/Gold/Silver (GSM Unlocked) AT&T T-MOBILE A
Item condition: New other (see details)
Ended: Jul 23, 13:14 PST
Free shipping
Grade A Stock (New Other Condition) :These devices are pre-owned/reconditioned and in EXCELLENT condition. Cosmetically the phone will show very little signs of use, there will be little to no scratches, cracks or scuffs to the screen or casing. It includes extensive testing to ensure that all products have been professionally restored to working order. Confidence in Your Purchase
Popular Video
Nexus 6P In 2017! (Is It Still Worth It?)
Get the Nexus 6P Here: http://amzn.to/2yRPHnK Get The Nexus 5X Here: http://amzn.to/2AUVx9C Get the Galaxy Note 5 Here: http://amzn.to/2yPgh0U GEAR I USE IN MY VIDEOS!: https://goo.gl/GEQ6z1...
Latest News
What people are saying
I liked a @YouTube video https://t.co/6Eg8bW0GdF Nexus 6p False Advertising - Teardown - Repair Video
06.01.2018 - @isidoromarlon
Google's new Nexus phones show off Android like never before - google nexus With the new Nexus 5X and 6P, Google's… https://t.co/1XTTx9UvEW
06.01.2018 - @sujoydhar2016
Camera NX, a Google Camera mod, brings portrait mode to the Pixel & XL, Nexus 6P, Nexus 5X
06.01.2018 - @dakaigakichia
Nexus 6P Aluminum Silver 64 GB with accessories - Great condtion!
Item condition: Used
Ended: Aug 13, 08:53 PST
Free shipping
FREE SHIPPING ONLY APPLIES IN THE USA. NO INTERNATIONAL SHIPPING!!! PLEASE VIEW ALL PHOTOS FOR DETAILS ON DEVICE AND ACCESSORIES Purchased this Nexus 6P aluminum (silver color) phone (64 GB) originally from the Google store and just wanted to upgrade. (Even though I wish my new phone had the stereo speakers and QHD screen this phone has) The phone has been in a case and has had a screen protector on it since I got it. I removed the screen protector to take pics for this posting just so you can see how immaculate it is. (I took another pic with the screen protector on and I will ship it with that protector just for safety, but I would recommend getting a new one) Phone still works very well with good battery life. Never modded the phone and it has the most recent update installed that is provided for this device. The phone accessories are:Huawei charger: The original Huawei charging brick that came with the phoneUSB-C charging cable: The original charging cable (As you see in the pics, the ends have wear and I tried to putty one of the ends with a smooth putty, but the cable works 100% fine with no disconnecting or heating and supports fast charging)ADOPTED matte case: I purchased this along with the phone from the Google store. The material is a matte finish and less flimsy than standard TPU cases.PLESON clear case: I barely used it (maybe 4 times?) and it has zero yellowing since I kept it in a dark drawer in the original packaging. Nice case to show off the nice aluminum color. I have 100% good feedback and live in a smoke free home, so bid with confidence!!! Send me a message if you need further details or have any questions.
Our Gallery
Popular Video
Nexus 6P Review With Android 8 Oreo!
I've had a Google Huawei Nexus 6P phone for about a year now, and have upgraded it to Android 8 Oreo, so let's see how the Nexus 6P fares today. Follow me on Twitter! https://twitter.com/bingocat1...
Latest News
How to protect yourself from Meltdown and Spectre CPU flaws
04.01.2018 -
CNET
If you've got a Google-branded phone, such as a Nexus 5X or Nexus 6P, there's not a lot you need to do -- at some point your phone should automatically download the update, and you'll simply need to install it. With the Pixel and Pixel 2 (and their XL...
Nexus 6P Just Received Android v.8.1 Oreo OTA
10.12.2017 -
News4C
After two developer previews have been launched, Google will push out Android 8.1 to the public and we'll see it on both Nexus and Pixel devices. While for Pixel 2 users, the update is not much of an upgrade, older hardware has a lot of new things to...
Useful Links