LeEco Le Pro3, 5.5" Android Smartphone, Unlocked, 4G, 64GB, 16MP CAM, Gold
Buy Now
Item condition: Manufacturer refurbished
Free shipping
From the manufacturer Read more Features Do More, Charge Less Le Pro3's huge 4070mAh battery gives users 2 days of average use on a single charge. Get 12 hours of streaming video, 49 hours of music playback or 33 hours of talk time on a single charge. Fastest charging technology available on smartphones, Qualcomm Quick Charge 3.0, gives 8 hours of average use with a 20 minutes charge. Fingerprint Scanner Le Pro3's intelligent fingerprint scanner can store up to 5 fingerprints that help secure your data and apps while maintaining easy access. With scan recognition accuracy at 99.95%, Le Pro3 unlocks faster than a blink of an eye. Assign a fingerprint to work with a specific app. Use the fingerprint scanner with your banking, payment and credit card apps to gain secure access to your account without a password. Award Winning*, Pure Audio Continual Digital Lossless Audio (CDLA) is LeEco's award winning audio technology*. LeEco CDLA earphones, that are included in-the-box, won the CES 2017 Innovation Award*. CDLA delivers a pure audio experience for enjoying songs and movies. Turn on Dolby Atmos to immerse yourself in dynamic sound that flows around you. Dual (stereo) speakers complete the amazing audio package that existing Le Pro3 users simply love. *CES 2017 Innovation Award. Read more Performance Powerhouse Launch apps faster, multi-task better and stream videos smoothly with the fastest Qualcomm Snapdragon 821 processor and an incredible 4GB memory. Most advanced Adreno 530 GPU delivers stellar graphics for better apps and mobile gaming experience. LTE-A connectivity is capable of delivering speeds faster than 4G LTE where available. Generous 64GB storage let's you store more photos and videos in 4K or 1080P. Brilliant Design, Built To Last Le Pro3 has a large 5.5 inch Full HD display with true to life colors and edge-to-edge Corning Gorilla Glass front that is scratch resistant. It is exceptionally crafted with a brush metal back, 2.5D curved glass design and...
Popular Video
LeEco LeS3 - Unboxing and Overview
Alright guys, I had to pick up one of those new LeEco phones right at the release date and I have to say I am more than happy about it. For the price of $150, that was the flash sell price...
Latest News
What people are saying
@msonenote I cannot sign into onenote error 0x80070005 on my Leeco pro 3 phone all of a sudden. Unistalled and rein… https://t.co/APYEGDS9I4
10.01.2018 - @mOalDo_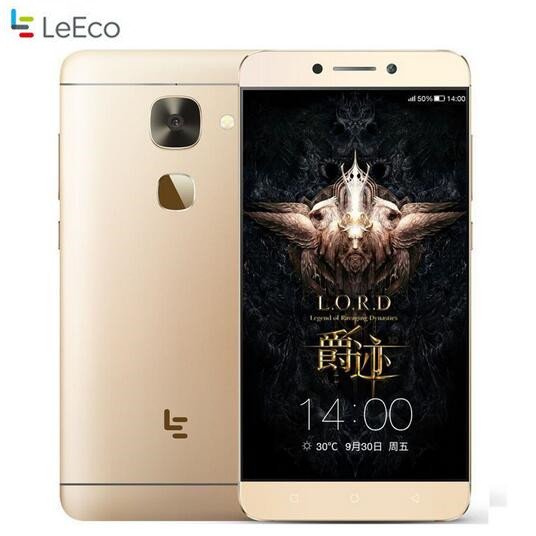 #smartphone LeEco letv S3 x622 Mobile Phone 5.5 Inch FHD Helio X20 Deca Core ... https://t.co/JGGjIYmDZR https://t.co/W0WwCZemfW
10.01.2018 - @smartphoneasia
21MB back and 8MB back camera 4K Mobile Android phone https://t.co/o2sZ07nSh1 #husham #leeco #4kmobile… https://t.co/HkKwndqjcU
09.01.2018 - @hmemar
Our Gallery
LeEco le Pro 3 (Read Description!)
VIEW THIS ITEM
Bids: 19
Item condition: Used
Ended: Sep 19, 16:59 PST
The phone is used with mild-heavy scratches and will not ship with any accessories. No charger, nor the headphones. It won't arrive in it's original box either. The back camera also have a crack in it, but the camera still works. But in direct sunlight there may be a glare in images due to the crack.
Popular Video
LeEco LEX920 Specifications, Features, Price Review
Watch Video on Leaked LeEco LEX920 Specifications, Features, Price Review in Hindi. Someone leaked everything about the upcoming mobile of Leco company. Yes someone leaked LeEco LEX920 Specificati...
Latest News
What people are saying
New product LeEco LeTV Le Max 2 Android Phone (Gray) - CVAGS-SM029-Gray has been added to Hi-Tech Shoppe -… https://t.co/sFD95P25df
08.01.2018 - @hitechshoppe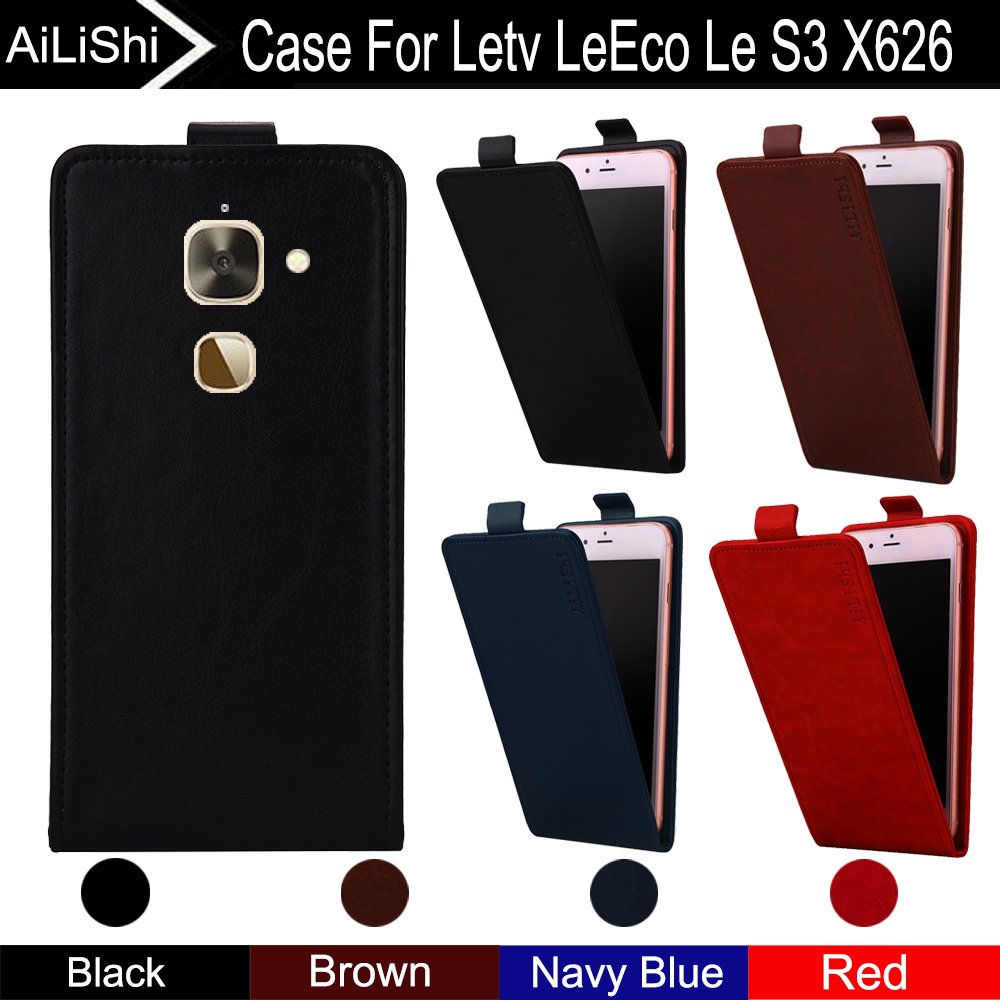 Mobile shop https://t.co/W79KEPLgdD https://t.co/Vwh3EuV4Ze https://t.co/7TwrbK8PQP
08.01.2018 - @DarkoAzure
@JiaYueting many of us is facing an issue with Leeco phone but no-one is here to reply us on our tweet. Who is going to give the service.
07.01.2018 - @iam_sahl
LeTV LeEco LeMax 2 SmartPhone 4GB 32GB Android 6.0 EUI 5.8 Stable Quad Core
Buy Now
Open box, tested and inspected. This phone does not come with a Sim Card. It is unlocked and has been factory reset. Please check with your carrier/provider before purchasing this item. Please see disclaimer for link to help you decide if it will work in your area. Gently Used LeTV LeMax 2 in great condition! Tested with an AT&T sim card 3G to work in the US but did NOT work with T-Mobile. Updated Android 6 and EUI 5.8. The first picture shows what is in the box. Again please check with your carrier before purchasing. This phone is a pretty rose gold, no scratches, dents or dings. Comes with a clear back cover that does have some blemishes wich shows it did its job because the phone is perfect. It has some nice features like the Remote Control that you can use with your TV, Set Top Box, Smart TV Box, DVD Player, Air Conditioner, Projector, HiFi Device or make it a Universal Remote. Main Features:Display: 5.7 inch, 2560 x 1440 Pixel, 515PPICPU: Qualcomm Snapdragon 820 64bit Quad CoreGPU: Adreno 530System: Android 6.0RAM + ROM:4GB RAM / 32GB ROMRear Camera: 21MP 6P, f/2.0 for 4K videoFront Camera: 1.4μm 8MP f/2.2Sensor:Infrared sensor, Light sensor, G-sensor, Proximity sensor, Hall Sensor, Gyroscope, Electronic Compass Bluetooth: 4.2Features: GPS, A-GPS, GLONASS, BeidouSIM Card: Dual SIM dual standby. Dual Nano SIM CardsNetwork:2G: GSM 850/900/1800/1900MHz3G: WCDMA 850/900/1900MHz4G: FDD-LTE B1/2/3/4/5/7/8/12/17/20/25/26Both SIM slots are compatible with 4G, respectively. When they work at the same time, only one of them can receive LTE service and the other WCDMA or GSM.WiFi Display is not available for this phone. Specification:Brand: Letv LeEcoType: 4G Phablet OS: Android 6.0 Language: Simplified/TraditionalChinese, Japanese, Afrikaans, Asturian, Azerbaijani, Indonesian, Malay, Catalan, Czech, Danish, German, Estonian, English, Spanish, Basque, Filipino, French, Galician, Croatian, Zulu, Icelandic, Italian, Kurdish, Latvian, Lithuanian, Hungarian, Dutch,...
Our Gallery
Popular Video
LeEco Le 1s Eco Unboxing & Hands on Review- Best Phone under 10K?
REVIEW! https://youtu.be/B6XB5pMqjUE Unboxing the LeEco Le 1s Eco & 1st impression! Introducing the all new LeEco Le 1s Eco Android Smartphone priced just under 10000 Rs ~ $150. For the price,...
Latest News
AH Awards: Best Tech Fails Of 2017
03.01.2018 -
Android Headlines
LeEco is, unsurprisingly, our first pick on this list. This China-based company has been having financial issues for quite some time now, due to the fact it tried to do too much in a short period of time. LeEco's problems can be blamed mainly on...
Chinese Smartphones And Companies In 2017: Year In Review ...
29.12.2017 -
Android Headlines
This year has been quite interesting in the land of Chinese smartphones and China-based companies, no matter if we're looking at really affordable Chinese....
Useful Links