Apple iPhone 7 PLUS -32GB-GSM & CDMA UNLOCKED-USA Model-Apple Warranty-BRAND NEW
Buy This Item
Item condition: New
Free shipping
Apple iPhone 7 PLUS -32GB-GSM&CDMA UNLOCKED-USA Model-Apple Warranty-BRAND NEW GSM & CDMA UNLOCKED ! APPLE WARRANTYThis device comes with the one-year warranty direct from Apple !! You can take the device to any Apple Store for service FREE FAST SHIPPING ! What's in the BoxEarPods with Lightning Connector.iPhone.Lightning to USB Cable.5W USB Power Adapter.Lightning to 3.5 mm Headphone Jack Adapter. ________________________ IF YOU ARE UNSURE ABOUT YOUR NETWORK WORKING ON THESE DEVICES, PLEASE REACH OUT TO YOUR NETWORK PROVIDER BEFORE PURCHASING. **PLEASE NOTE**MODEL NUMBER IS A1661_____________________________ SPECSDisplayRetina HD display5.5-inch (diagonal) LED-backlit widescreenMulti-Touch display with IPS technology ChipA10 Fusion chip with 64-bit architectureEmbedded M10 motion coprocessorCamera12MP camera?/1.8 apertureOptical zoom at 2x; digital zoom up to 10xOptical image stabilizationPhoto geotaggingVideo Recording4K video recording at 30 fps1080p HD video recording at 30 fps or 60 fps720p HD video recording at 30 fpsTouch I.DFingerprint sensor built into the new Home button____________________**PLEASE NOTE**MODEL NUMBER IS A1661___________________ MODEL - A1661Cellular and Wireless Bands FDD-LTE (Bands 1, 2, 3, 4, 5, 7, 8, 12, 13, 17, 18, 19, 20, 25, 26, 27, 28, 29, 30) TD-LTE (Bands 38, 39, 40, 41) TD-SCDMA 1900 (F), 2000 (A) CDMA EV-DO Rev. A (800, 1900, 2100 MHz) UMTS/HSPA+/DC-HSDPA (850, 900, 1700/2100, 1900, 2100 MHz) GSM/EDGE (850, 900, 1800, 1900 MHz) SUPPORTED CARRIERSAppalachian WirelessAT&TBluegrass CellularBoostC-SpireCarolina WestCellcomChariton ValleyChat Mobility Consumer CellularCopper Valley WirelessCredoCricketFamily MobileGCIIllinois Valley CellularInland CellulariWirelessMetroPCSNex-TechNorthwestCellPanhandlePioneer CellularPure TalkSagebrushSprintSRTSTRATA NetworksThumb CellularT-Mobile USATracfoneTruphoneUnion WirelessUnited WirelessUS CellularVerizonViaeroVodafoneThe device is GSM & CDMA UNLOCKED. For international carriers and...
Popular Video
Apple iPhone 7 Plus Review: Plus Finally Means Something
Pocketnow's iPhone coverage is sponsored by https://dbrand.com/iphone-skins iPhone 7 skins - https://dbrand.com/shop/iphone-7-skins iPhone 7 Plus skins ...
Latest News
What people are saying
Dear @apple, iPhone 7 Plus used to be my best gadget. After the latest iOS update, not only it became the worst (ba… https://t.co/ospJHYjqI1
12.11.2017 - @iioannoulbs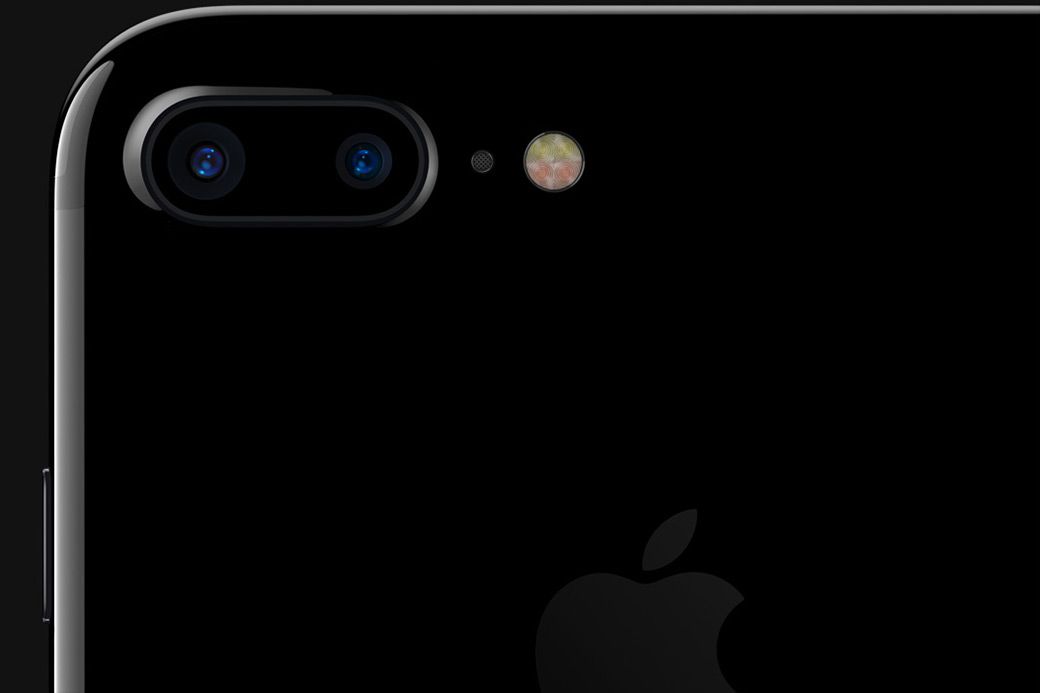 Israeli company sues Apple for dual lens camera patent infringement https://t.co/NgLAGMoYhI https://t.co/jRwDs5ysq2
07.11.2017 - @verge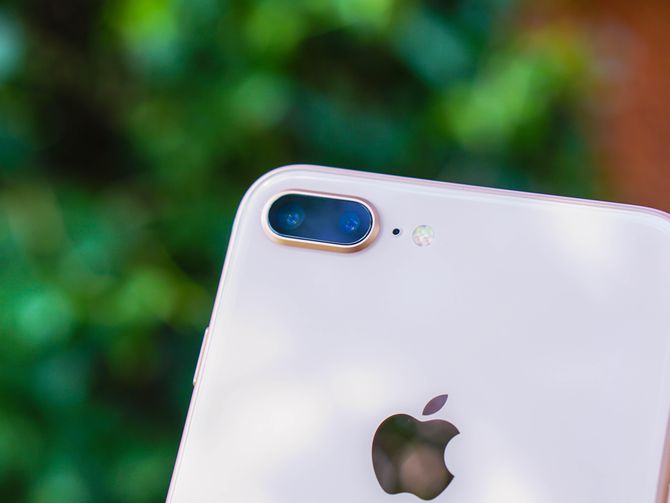 Apple sued over dual-camera tech in iPhone 7 Plus, 8 Plus https://t.co/mF1ax1VYIa https://t.co/SsO5vSQXFG
08.11.2017 - @CNET
Our Gallery
Apple iPhone 7 Plus - 128GB - Jet Black (AT&T) Smartphone (Unlocked)
Buy This Item
This item is in great working condition with some surface scratches and is sold as-is. Included are the charger, Lightning cable, 3.5 mm EarPods, dongle, and all original documentation. The item is unlocked and compatible with AT&T. The item is signed out of iCloud and is ready to be activated with your Nano SIM.
Popular Video
Apple iPhone 7 Plus Review
After going in-depth with our iPhone 7 review, we're turning our attention to the bigger, flashier, and by all accounts better-equipped iPhone 7 Plus. Let's see ...
Latest News
What people are saying
iPhone 7 Plus = MacBook Pro Mid 2012. if you agree. #apple #truestory #iphone #macbook
13.11.2017 - @thedavidleal
#iphone Gravity Falls iPhone Case (25 prints) https://t.co/DIoAVfXfi4 https://t.co/JMMNf8QpVY
13.11.2017 - @CasesDom
#Clasificados Apple iPhone X/iPhone 7 Plus/iPhone 8 Plus/Samsung S8 Plus/Samsung Note 8: Contacto:- Whatsapp: +… https://t.co/cNayHovuDD
13.11.2017 - @ClasiShop
Apple iPhone 7 Plus 32/128/256GB Jet Black Silver Rose Gold Unlocked ATT TMobile
VIEW THIS ITEM
Item condition: Used
Ended: Nov 18, 10:55 PST
Free shipping
Model: iPhone 7 Plus· ESN Info: Verified Clean ESN. Each of these iPhones have been carefully processed to make sure they are completely clean for activation. That means they have been ran in multiple databases and if necessary confirmed with the original carrier to make sure they have been removed from all prior accounts, do not have financing blocks, and aren't blacklisted (I.E. reported as lost or stolen). Additionally they have been processed to make sure their are no iCloud locks, no passcode locks, and that all prior user data has been removed. We have the most extensive IMEI/MEID checking procedures in the industry to make sure that our customers have no issues whatsoever with activation. Carrier Info: Our Factory Unlocked iPhone 7's will work with any GSM carrier worldwide. These carriers include USA carriers such as AT&T, T-Mobile, Metro PCS, Straight Talk, Net-10, Cricket, Red Pocket, Etc. Our carrier specific phones will only work with their respective carrier. For example, if you select an "AT&T" iPhone it will only work with AT&T. Please don't purchase a carrier specific model with the intent of unlocking it for other carriers, as they are unlikely to be unlock eligible. · Functionality: Fully Functional All of these iPhones are 100% fully functional. Additionally, these are all currently covered under Apple's 1 year warranty. We have, bar none, the most extensive testing procedure in the industry, consisting of a 40 point functionality check. We have chosen to sell iPhones exclusively, and have seen every model specific issue imaginable over the years and have learned to test for each of these issues on a per model basis. · Cosmetic Condition: Please refer to the pictures to get an idea of what each condition will look like. The phones in these pictures have been carefully selected to show the worst signs of wear that you can expect to receive for that specific condition. For example, the pictures for the condition "good" have been carefully chosen...
Our Gallery
Popular Video
Apple – Introducing iPhone 7
With new camera systems, stereo speakers, and the most powerful chip ever in a smartphone, iPhone 7 and iPhone 7 Plus make the things you do most even ...
Latest News
Useful Links